Internet Special for Patients New to Weimer Chiropractic.
Dear Friend,
With the beginning of cooler temperatures, it is great time to make your well being and health a priority, I would like this opportunity to offer you a very special gift. The gift is health.
The gift is wellness. The gift is freedom from pain. The gift is chiropractic. Now, for a limited time, we are offering this new patient special. You may receive an initial comprehensive structural and neurology exam, and first chiropractic adjustment in our new state-of-the-art 2813 Coffee Road Office for the low price of 120 dollars. Two new patients scheduling together get a price of 150 dollars for two. These services would otherwise cost approximately 240 dollars. This special keeps your first visit cost low so you can afford to get the care you need to get you feeling better, I am convinced that once you experience our chiropractic with neurology and structural emphasis, you will wonder why you waited so long to begin.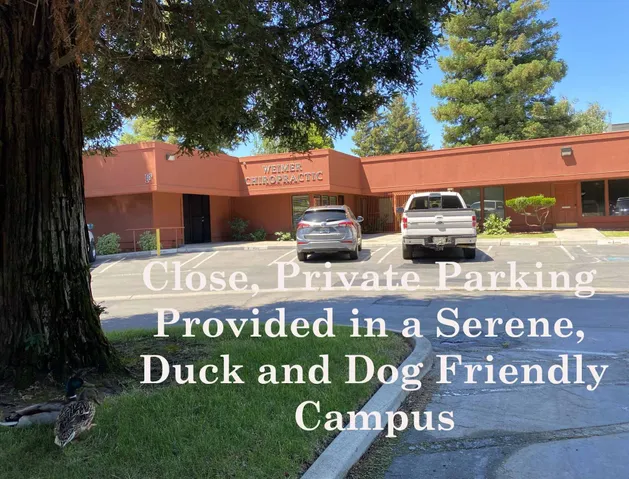 To Review: A complete initial examination, of all complaints, and first adjustment for 120 dollars. If you schedule and bring a friend your low price is $150 for two and includes the best structural and neurological exam in the central valley. You will be scheduled in our new state-of-the-art chiropractic office with a doctor who has received numerous Best Chiropractor Awards and is rated 5 stars on BizVotes, Google, and Facebook. BizVotes named Dr. Weimer best chiropractor in Modesto for the last sixteen consecutive years. For the last six years, Dr. Weimer has been named on of their best by The Three Best Rated in Modesto. Weimer Chiropractic continues to receive various awards from a variety of rating organizations.

Call or text today to make an appointment at 209-549-9987. Let us help you have a lifestyle that includes Living Pain Free.
In Health,


Dr. Timothy J. Weimer BS, DC
Accident recovery, pain relief and more
PS - Feel free to share this offer with a friend so they can benefit from this special offer. This offer cannot be used with Medicare. auto accidents patients already have coverage. This offer expires on Tuesday, September 26th, 2023. The special rate may not be available after the expired date.
We are located at 2813 Coffee Rd. Building F. Google Maps does a good job directing you to our office but occasionally misses our location. Look for the big Weimer Chiropractic sign on the front of our building. Look for our sign that you see on the top picture of this page. Mention this new patient special. You do not need to print this page.