INTRODUCING BABY L WEIMER

Born healthy but not out of the woods yet. We are working on some breathing issues so she can nurse and breathe at the same time.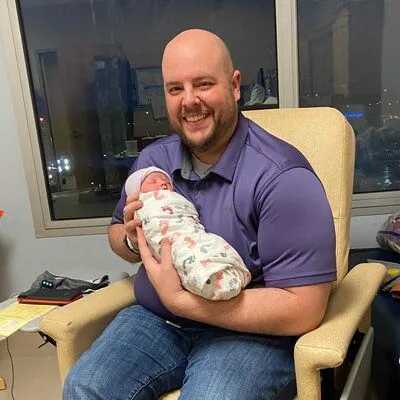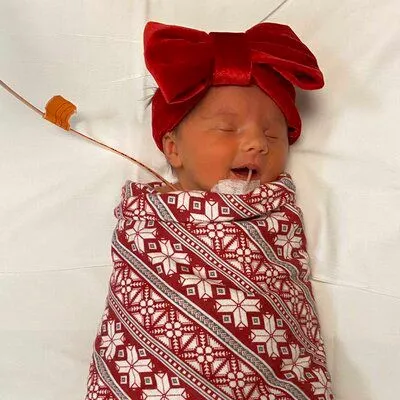 Dr. Weimer said after his baby girl was born. " I observed her position and how she was breathing and sometimes struggling to breathe" As we observed her, we determined and confirmed by x-ray a blockage was preventing her from breathing through her nose. The Monday after her birth , she was in surgery to remove a bone blockage on one side and tissue blockage on the other. The surgery appears successful. The results are being evaluated to determine when a follow up surgery will be scheduled. a follow up surgery was done at the NICU Center for Kaiser Hospitals.
----------------------------------------------------------------------------------------------------------------------------------------------------------------------------
Digital System Update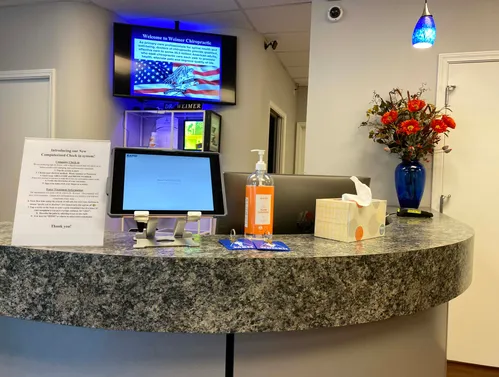 Weimer Chiropractic is replacing sign-in sheets with a digital system that
will allow us to better comply with changing state and insurance standards.
The information you enter will be sent to Dr. Weimer. The computer will save your
responses. Update this information as you improve and add new complaints if any arise.
COVID-19 Virus update
During this shelter in place, we are providing care as usual. We are more diligent in wiping door handles and tables. If you are experiencing a respiratory condition, fever, flu, reschedule your appointment to a later time when you are no longer contagious. We are scheduling patients farther apart to reduce the number of people in the building. Chiropractic care as pain and stress is reduced is well researched to build the natural immunity of the body. In contrast, over-medication can result in a weakened immune system.
Chiropractic Reduces Drug Addiction
Chiropractic care decreases pain while improving the general health of veterans. Recent increases in coverage of chiropractic care by the Veterans Administration has been cited by the California Chiropractic Association. They have been working with the Business and Professional Committee or the California Assembly to author AB 888. Their recent study in veterans concluded chiropractic is a proven, safe, long-lasting solution to pain while lowering the cost of healthcare by reducing surgeries. Assembly Bill 888 seeks to reduce the over-use of prescription addictive opioids by integrating non-drug treatments for pain. The second hurtle in the assembly was a unanimous vote of support by the Assembly Health Committee. This is one of the many programs attempting to lower US dependence of addictive drugs and lower the countries alarming rate of deaths by drug overdoses.
Pictures of our handsome, always popular service dog.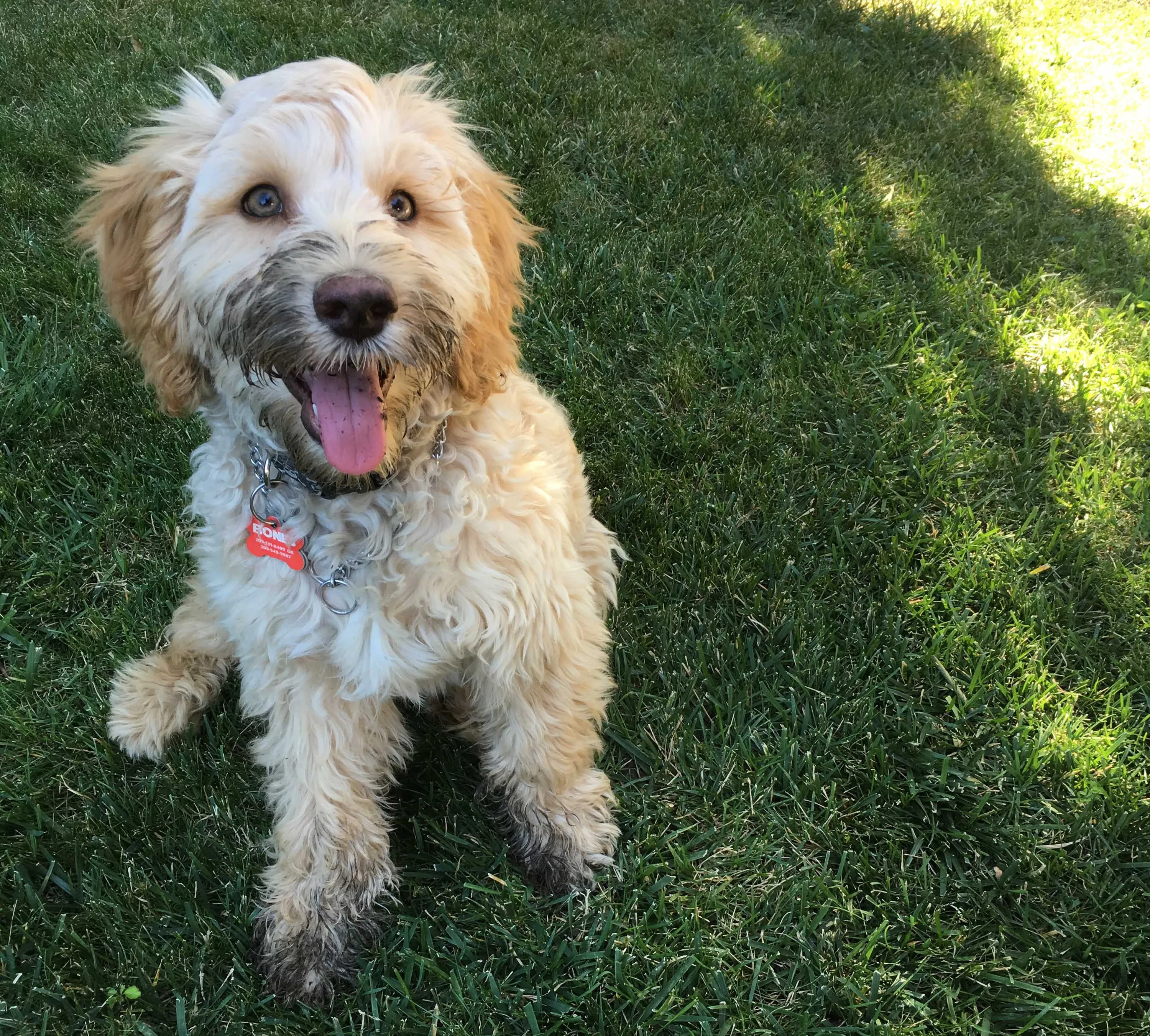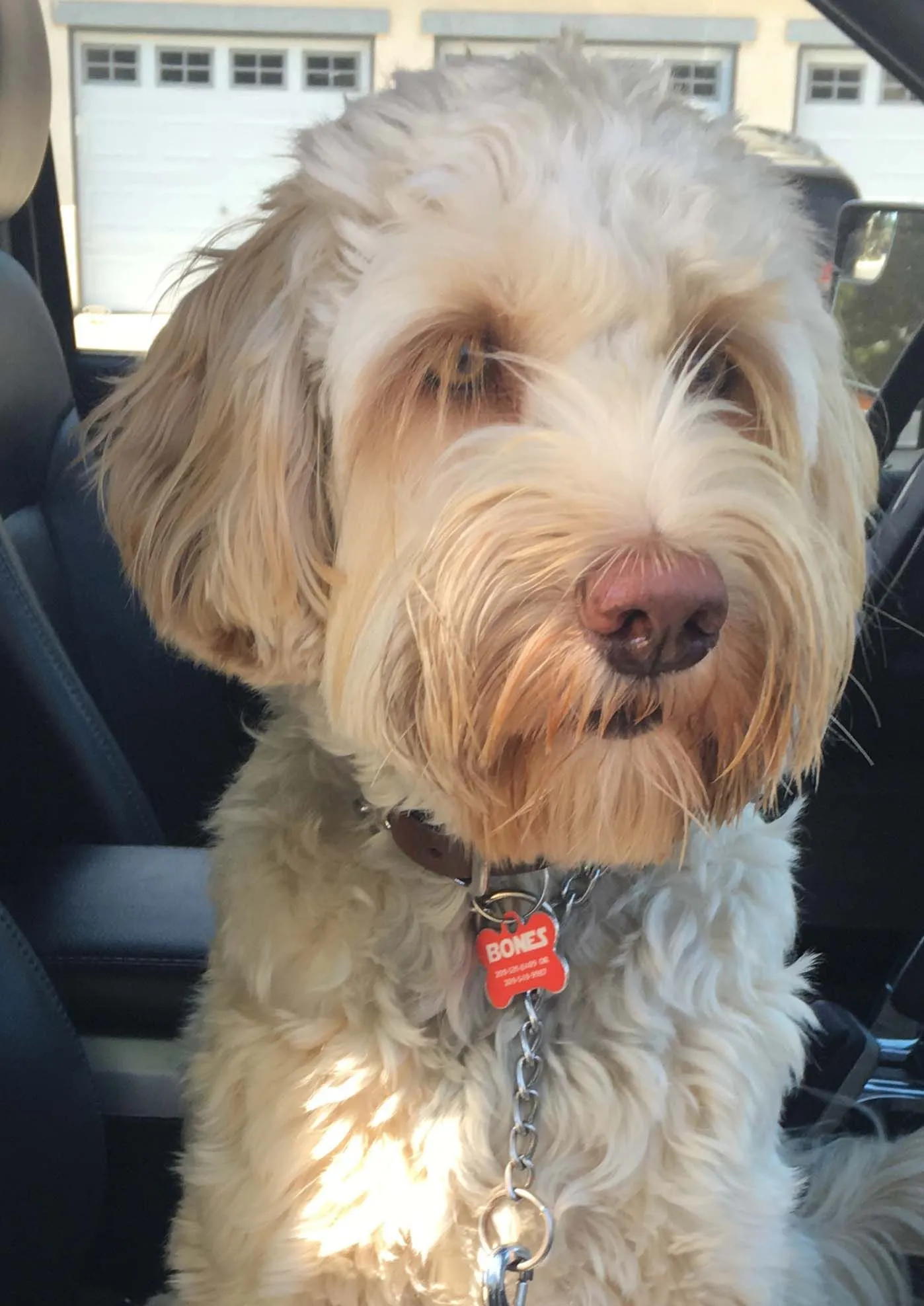 CHIROPRACTIC IN AMERICA CELEBRATES BIRTHDAY
As chiropractors are celebrating the 123rd birthday of providing pain relief and wellness , veterans are sharing how we are helping them break their addiction to opioids. This year 36+ million in America visited their chiropractor. If your are not presently benefiting from chiropractic care, text our office to schedule your initial exam and first treatment, You too can live pain-free and drug-free.
As part of of the 123rd year birthday celebration, the Foundation for Chiropractic progress have placed major billboards in cities such as Los Angeles, Orlando, Detroit, Nashville, Austin and others. The major message is to use drug-free pain management to avoid habit forming pain drugs. The billboard also promotes the website, yes2chiropractic.org to locate outstanding doctors of chiropractic. When your use the foundation"s Locate a Doctor, your will find Dr. Weimer is one of the few in this area with a Preferred Profile that features an very nice write up on Weimer Chiropractic, their awards, services and special areas of expertise.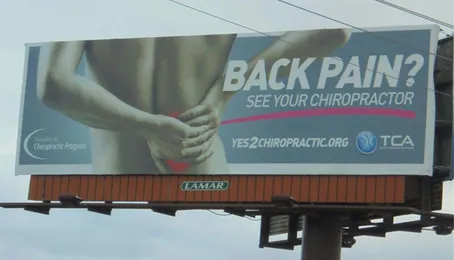 Tom Brady and wife Giselle Bundchen promote prenatal chiropractic care.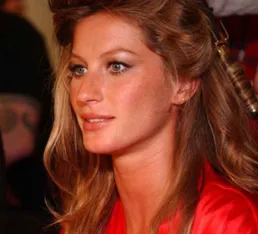 You don't have to be a celebrity to enjoy the benefits of chiropractic care. But when Victoria Secrets model, Giselle Bundchen, shared that she made regular visits to her doctor of chiropractic for prenatal care leading to a natural childbirth, people take notice. With her husband Tom Brady, veteran quarterback of the New England Patriots, they can afford any healthcare service they want but often share their preference for chiropractic before pain pills, injections and more invasive medical procedures.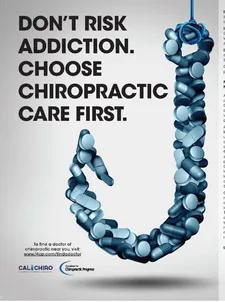 Chiropractic is the Safer Strategy
The Center for Disease Control and the Federal Drug Administration has requested a shift away from Opioid use toward non-drug approaches to address pain. Chiropractors represent the most popular non-drug treatment for pain management particularly for back pain, headaches, and neuro-muscular conditions, California is one of the states with an Opioid and Heroin addiction crisis that has grown when powerful addictive drugs are over-prescribed, in dosage too high for periods of time considered by many to be too long, Chiropractic is considered a safer, less costly, and more effective strategy than pills, injections and surgery. The 35 million Americans who went to their Chiropractor last year agree with this recommendation,
Three Best in Modesto Chiropractors 2015, an online publication, informed us they handpicked the 3 best Chiropractors in Modesto. They checked customer reviews, history, complaints, ratings, satisfaction, trust, cost and their general excellence. In their first selection they picked Dr. Weimer with the quote, "Simply the Best Chiropractor in town and possibly in the area. Dr. Weimer is courteous, professional and takes the time to learn about your injuries." In January 2016, they updated their page with the quote, "Dr. Weimer is incredibly knowledgeable and gifted."
Penguins Captain Crosby visits Chiropractic
Neurologist - Dr. Ted Carrick D.C.
For over 20 years Dr. Ted Carrick, DC has been active in a worldwide practice specializing in treatment of Neurological disorders including sports injuries. He has been featured in PBS documentaries and other news conferences. Most recently. Dr. Carrick has been involved in weekly news conferences explaining chiropractic treatments and progress of National Hockey League Superstar Sidney Crosby, Captain of the Pittsburgh Penguins.
In January of 2011, Sidney Crosby received a major blow to the head and concussion that took away his balance and left him unable to skate and in what he described as a brain fog. For six month, conventional methods of physical therapy and rehab programs in the best hospitals of the world varied from little to slow progress. His progress increased dramatically when Dr. Carrick assumed a major role in his care plan with Chiropractic Neurology based treatments. Without the use of surgery or medications, Sidney Crosby demonstrated gradual improvements that allowed him to return to skating and return to playing professional hockey. He has not returned to his superstar form of two years ago, but Dr. Carrick is predicting continued progress even with some recent injures.
Dr. Timothy Weimer has completed the three to four year post-doctoral program in Chiropractic Neurology from the Carrick Institute under the direction of Dr. Ted Carrick. He is the only doctor in Modesto to be recognized for completing this rigorous program to become a Board Eligible Diplomate in Chiropractic Neurology. Like Dr. Carrick, Dr.Weimer uses a non-drug based and non-surgical chiropractic neurology adjustments to provide treatments for accidents, fibromyalgia and pain recovery and other nervous system based conditions.