To schedule your first exam and same day treatment, select the make an appointment icon located in the top banner in the Welcome page. You may text or call 209-549-9987, schedule today you will be glad you did.
Click or touch the triangle below to start our office tour video.
Bones, our service dog, conducts the tour.
Weimer Chiropractic is located in our 2813 Coffee Road, Building F Office. Scroll down for details
and more pictures.
The special areas of service that we provide are accident recovery, pain relief, and much more.


We provide ample parking close to our front door as well shaded and handicapped parking.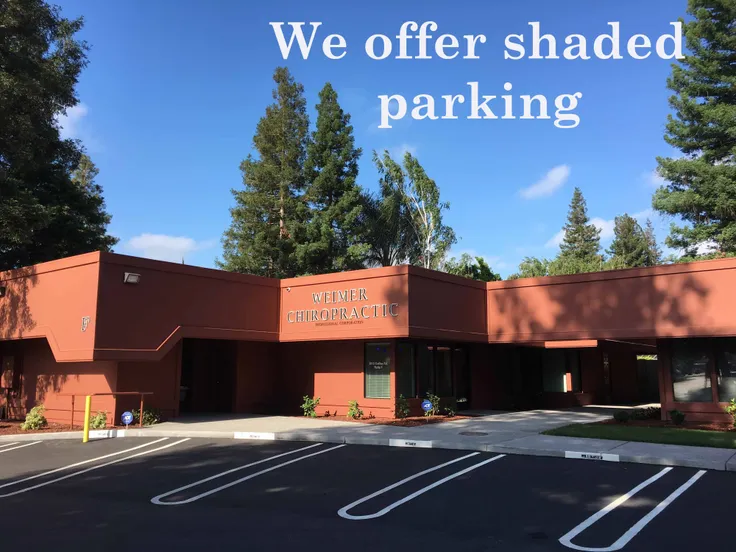 Our reception room has comfortable chairs.
Don't get too comfortable, You won't be in the above room very long!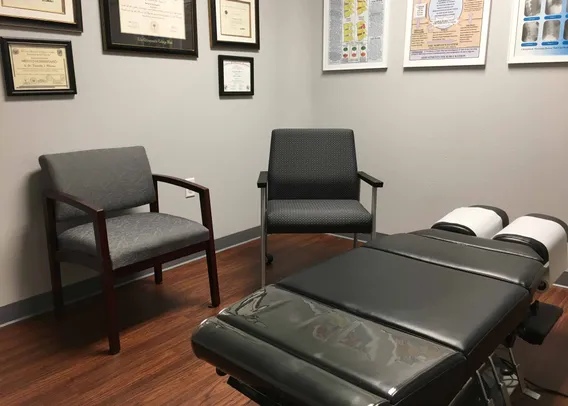 These adjusting tables are new and very comfortable. You get the same high quality table if you are sent to room one, two or the exam room. The chairs are for family who prefer to be treated at the same time. The picture below shows the new sidewalk that were made to meet all new safety and ADA standards.
Dr. Weimer's four year post-doctoral graduate program in Functional Neurology which includes pain management, spinal and brain based treatments, head trauma, balance and vertigo. Dr. Weimer cares for many auto accident
victims, slip and fall cases, work injuries, arthritis, sports Injuries and sports exams.


A variety of posters and educational materials are located around the chiropractic office. Treatment room 1, 2 and the exam room all
have a table with drops and height levels.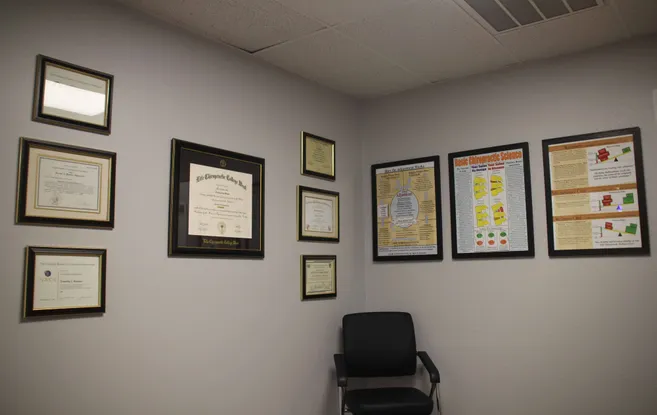 The diplomas and award above show Dr. Weimer graduated with honors. Dr. Weimer's diploma shows Magna Cum Laude. He also completed
a four+ year program in Functional Neurology from the Carrick Institute.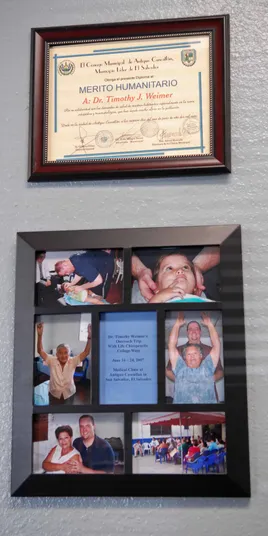 This humanitarian award was given to Dr. Weimer for work in a medical clinic in El Salvador.



The picture on the lower left was the mayor of San Salvador who was one of his patients. After one treatment for headaches, she returned the next day with her daughter and asked Dr. Weimer to fit her into his schedule.


Exam and treatment rooms have a variety of displays for teaching concepts of chiropractic.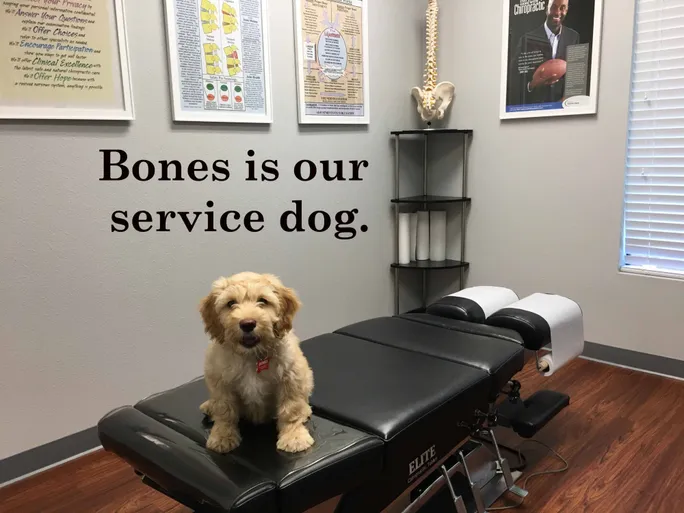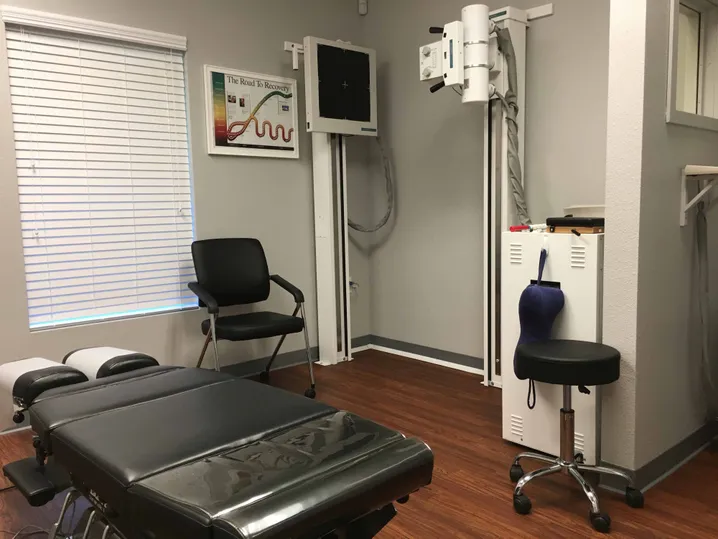 Digital X-ray means there are no caustic chemicals in the building creating a cleaner environment for patients and staff. It also means the X-rays are available in high definition in minutes after taking the picture,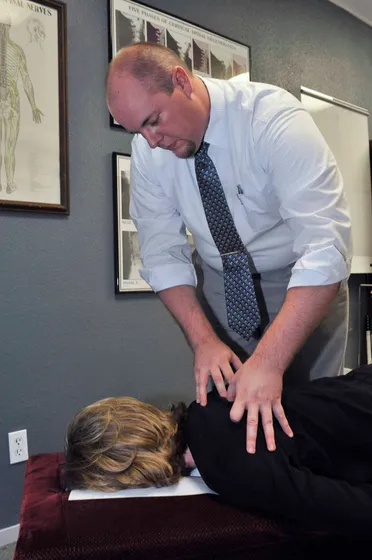 Both touch and digital hospital quality X-rays enable Dr. Weimer to locate pain centers so nerves, muscles and bones can be restored to the proper position to eliminate pain, discomfort and stress. Dr. Weimer has completed advanced training to adjust hands, wrists, knees, shoulders, hips, jaws, and feet.
Dr. Weimer is known for his gentleness. Patients of all ages find chiropractic treatments relaxing and beneficial to health and wellness.Jaxon, 19 months gets a big smile after Dr. Weimer's adjustments because he feels so much better.


Kids need chiropractic care too.