If you are considering a change in your auto insurance read Top 10 Reasons to make sure you have Medical Coverage on your Auto Insurance.
Don't wait too long before asking for professional help. As our wall plaque reminds us, the five dangerous words are
"Maybe it will go away,"
Even when your medical doctor tell you the pain should go away with time, the pain may lower the quality of your life for a long time.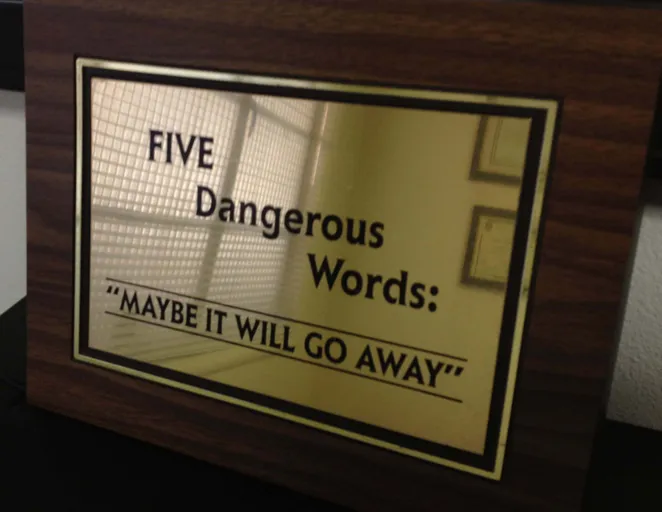 If you have been in an accident, schedule your consultation appointment by texting or calling 209-549-9987.